Designer lighting can get expensive. Why buy when you can DIY your own stylish concrete light pendant with a single bag of concrete mix and some old plastic bottles!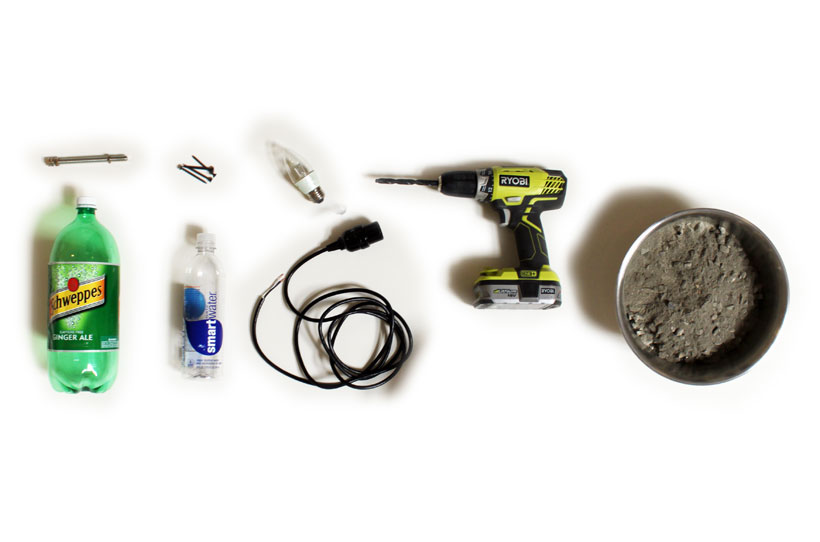 What you'll need to make your DIY concrete pendant light:
Fast drying concrete
Socket
Cable
Light Globe
Recycled plastic bottles – one thinner than the other.
Two threaded tube and nuts – I used a 3/8th inch diameter tube.
3 1/2″ Deck Screw
Tools Needed:
Box cutter
Cordless Drill with a 3/8th diamater standard bit for drilling holes in the bottle caps.
Step 1: Cut the soda bottle
Poke a hole in the soda bottle with a box cutter and use scissors to cut the bottom of the bottle off.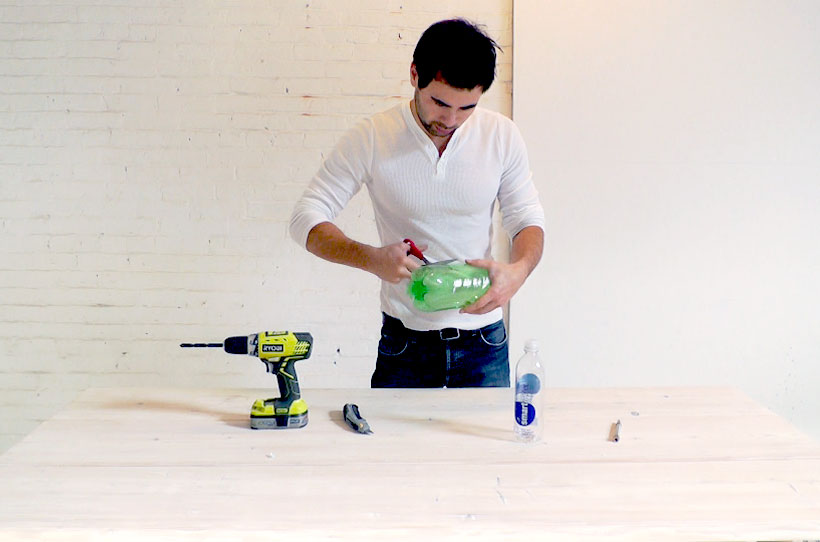 Step 2: Drill holes in the caps of the soda bottles.
TIP: It's easier to drill a hole in the bottle caps when they are attached to the bottle.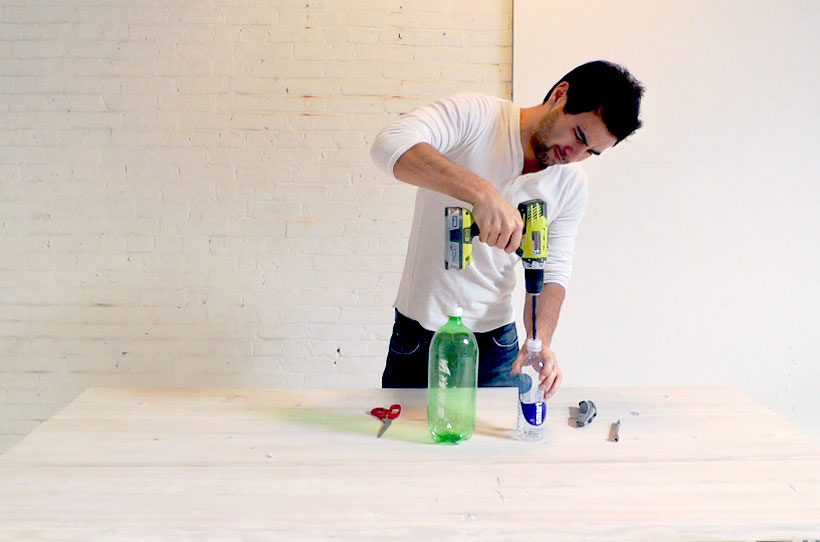 Step 3: Connect the bottle caps together.
Screw the tube through both caps and use nuts on either side of each cap to hold them in place.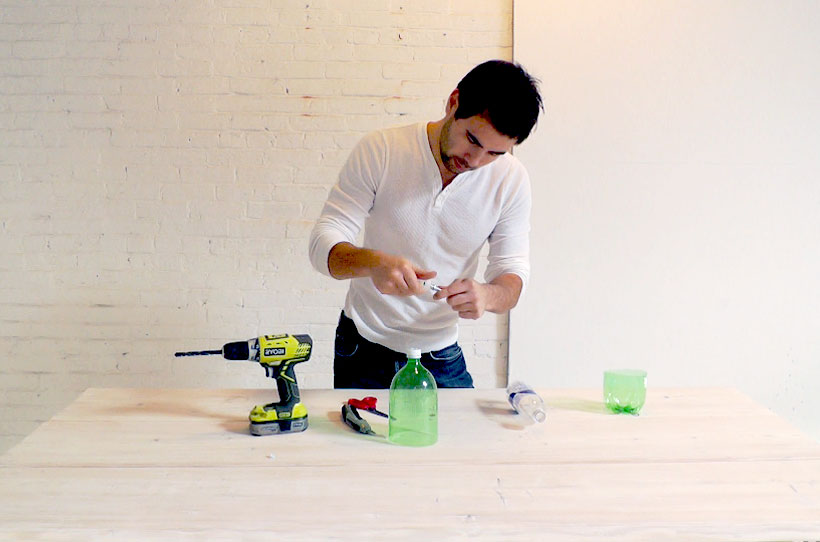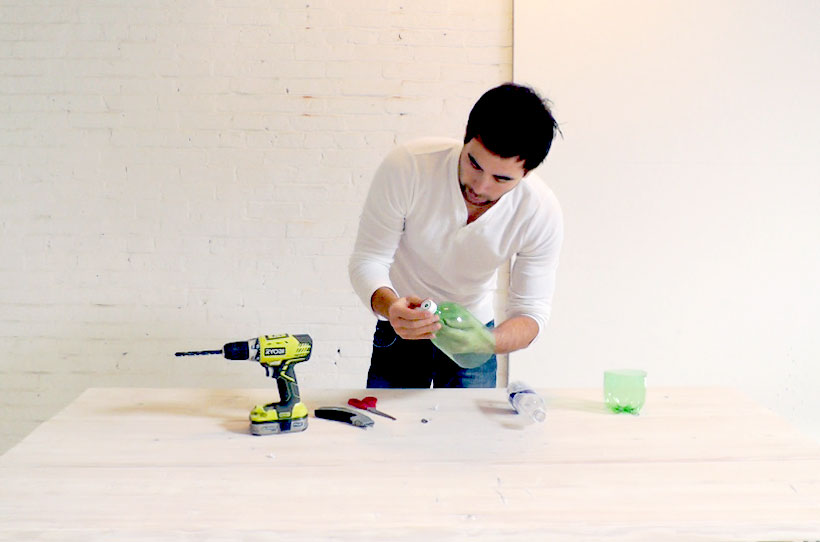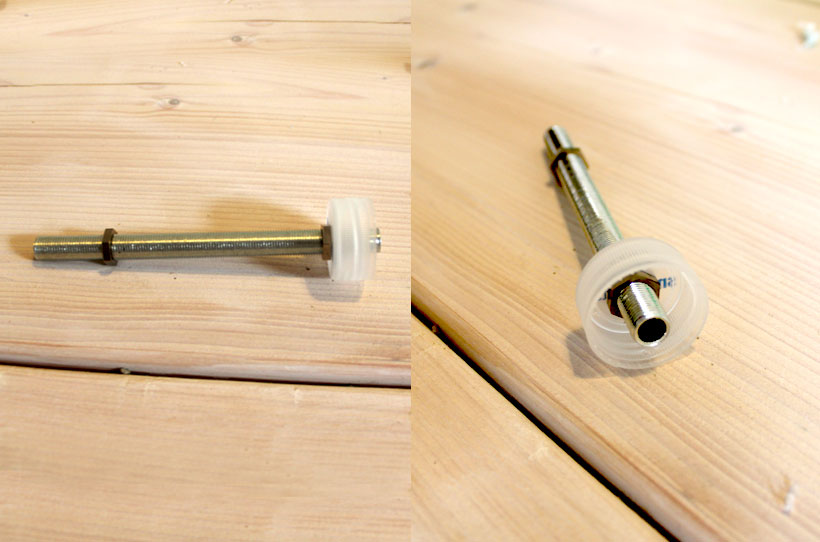 Step 4: Screw the bottles back onto the caps.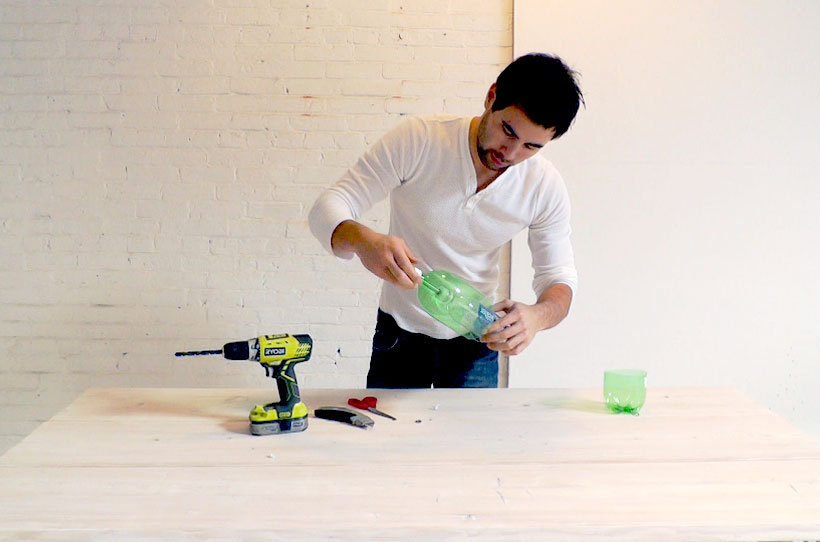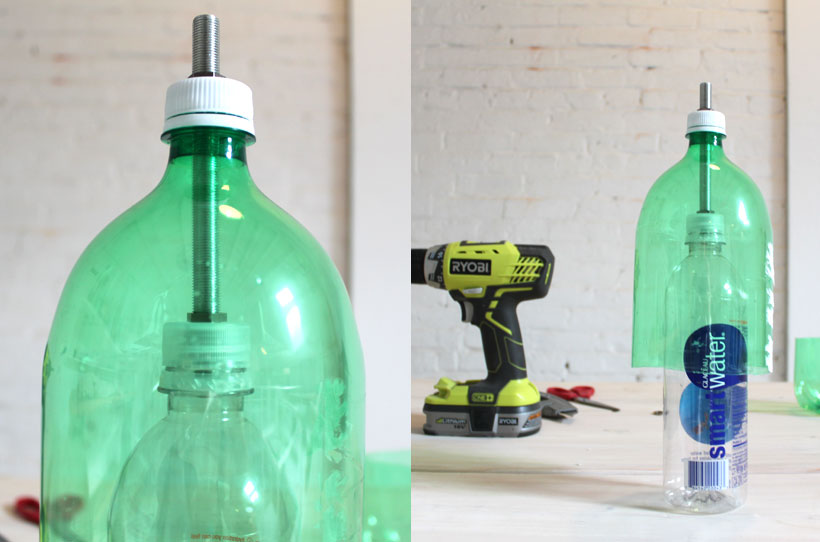 Step 5: Using deck screws to stabilize the bottles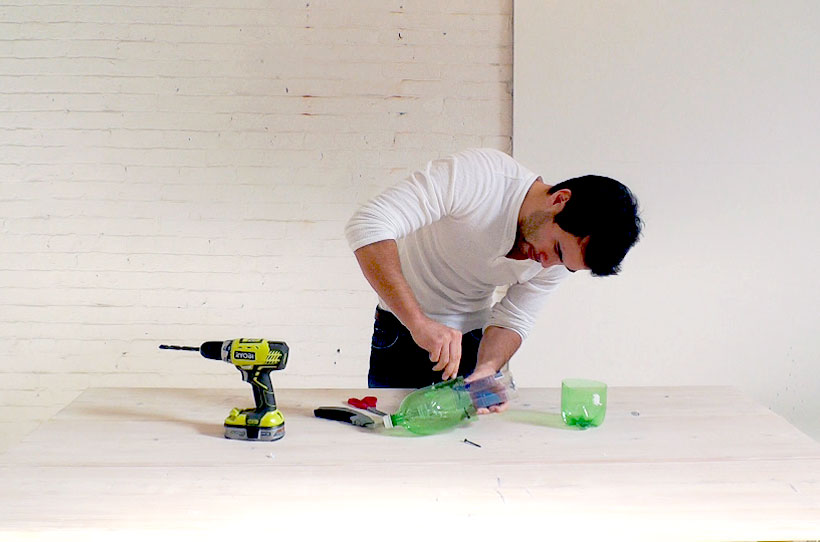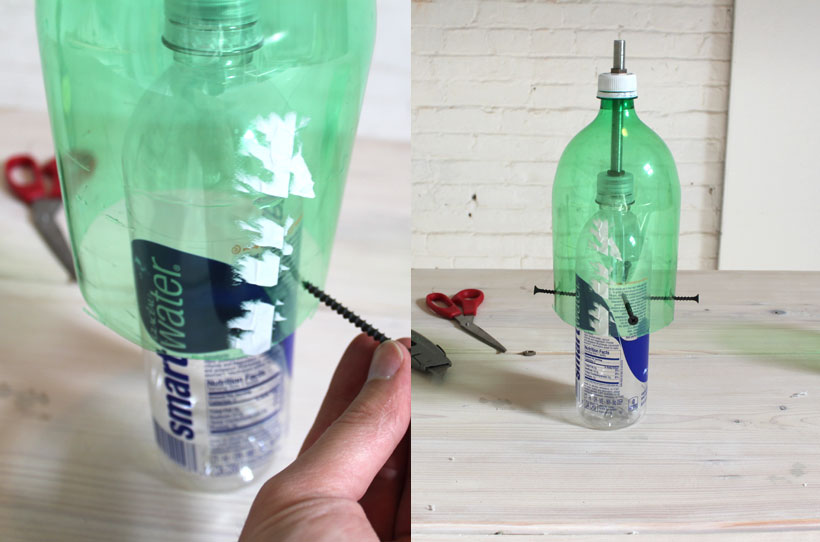 Step 6: Mix the concrete and pour in-between the two bottles aka your mould. Use a large spoon to fill the mould. Shake and tap the mould after each spoonful to make sure the concrete settles and there are no bubbles in your concrete.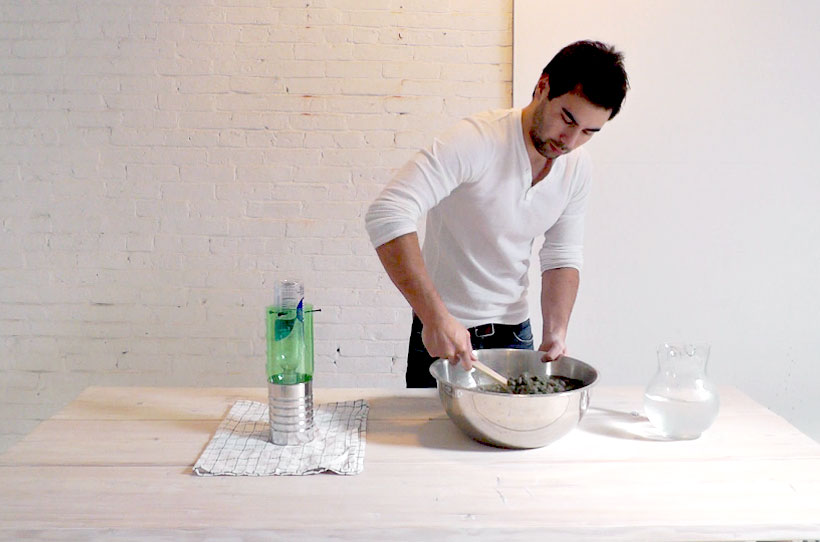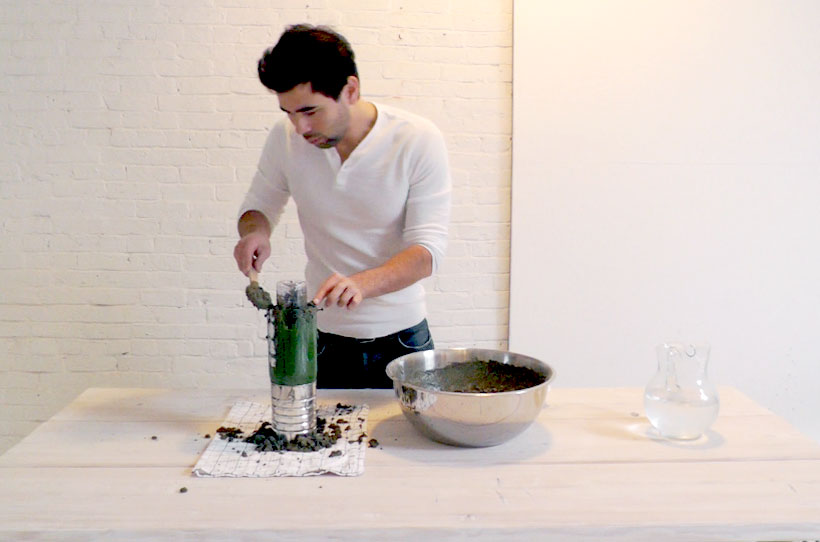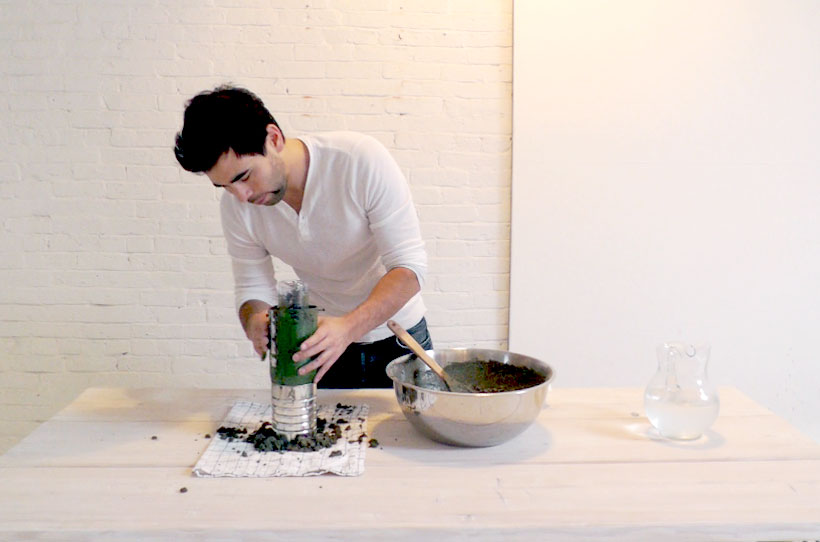 Step 7: Remove the bottles.
I used a box cutter and scissors to remove the plastic bottle away from the dried concrete.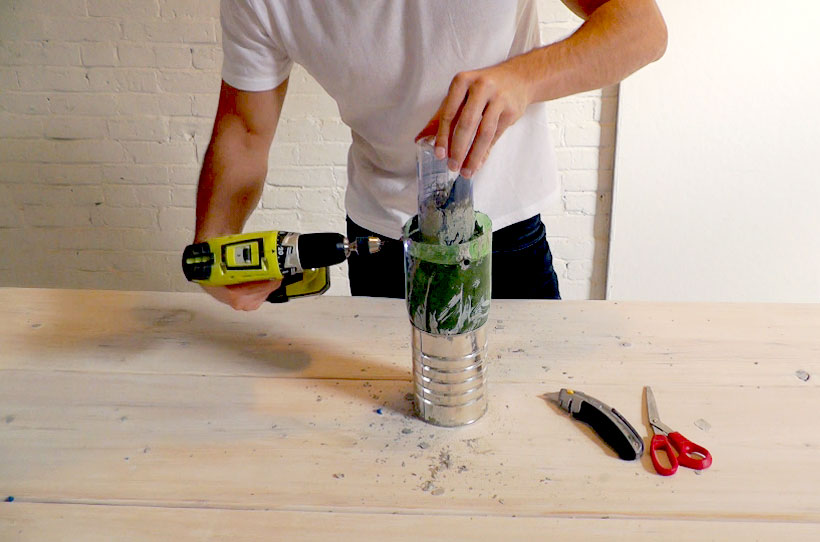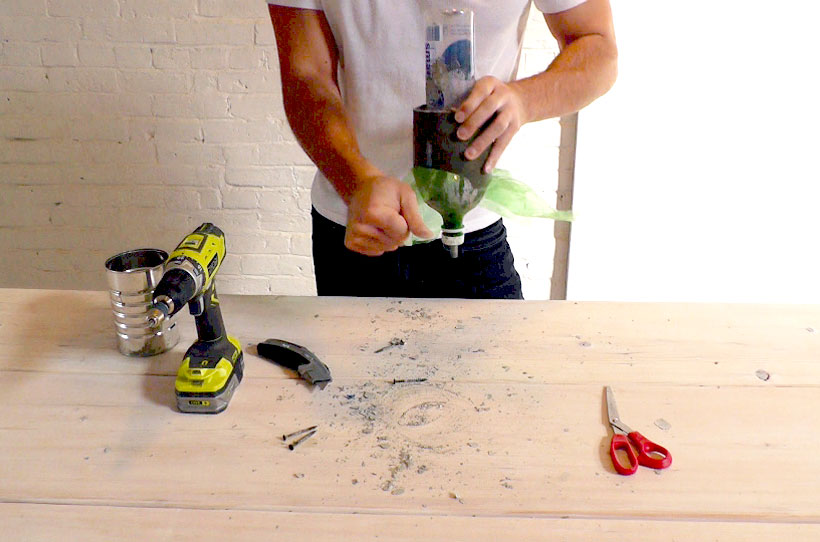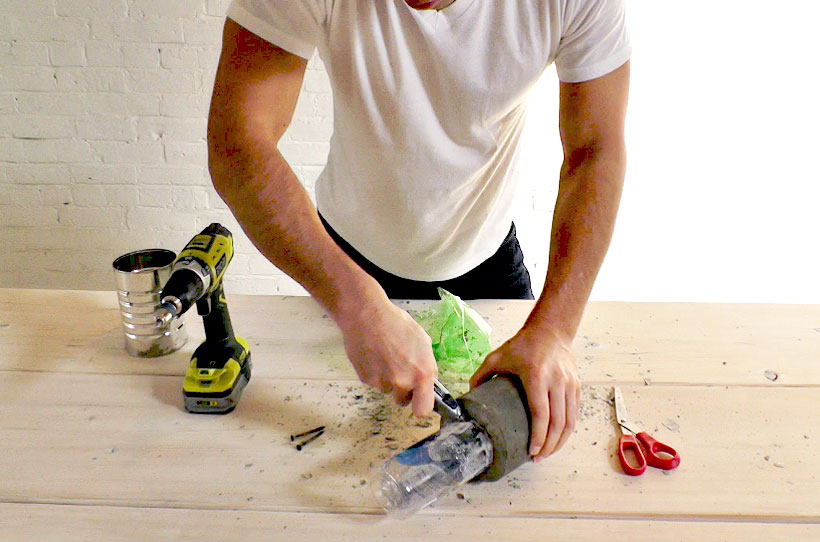 Step 8: Sand concrete lamps back to a smooth finish.
Step 9: Insert your lamp wiring. 
The cable, the lamp base and the wall socket was attached by a qualified electrician. To be safe and to avoid a nasty zap or worse a house fire Havven recommends you go to the same length and get this step done by a professional.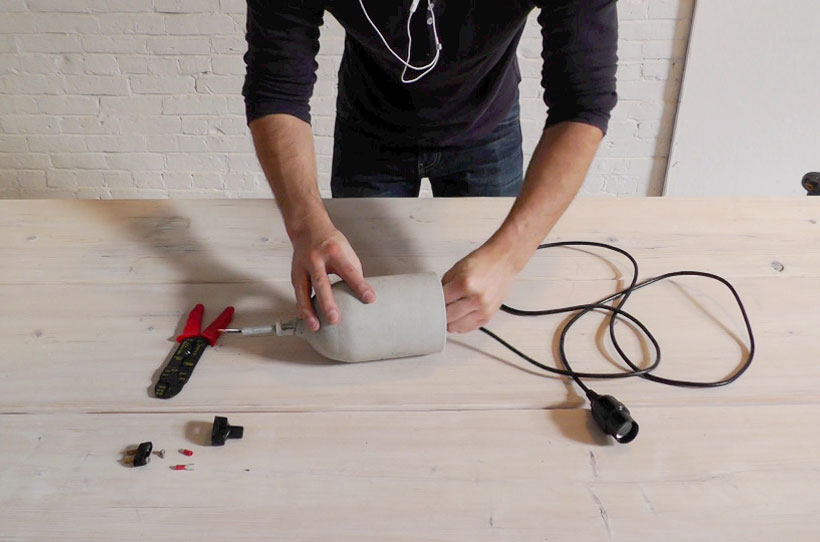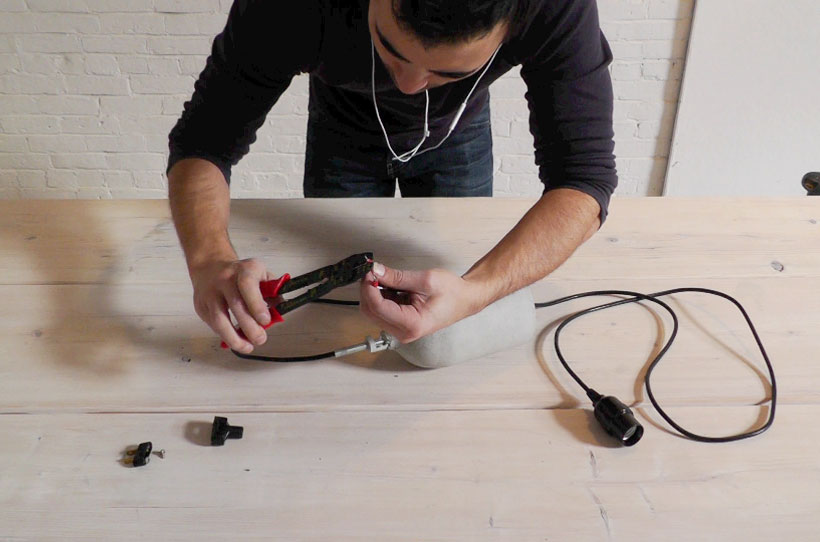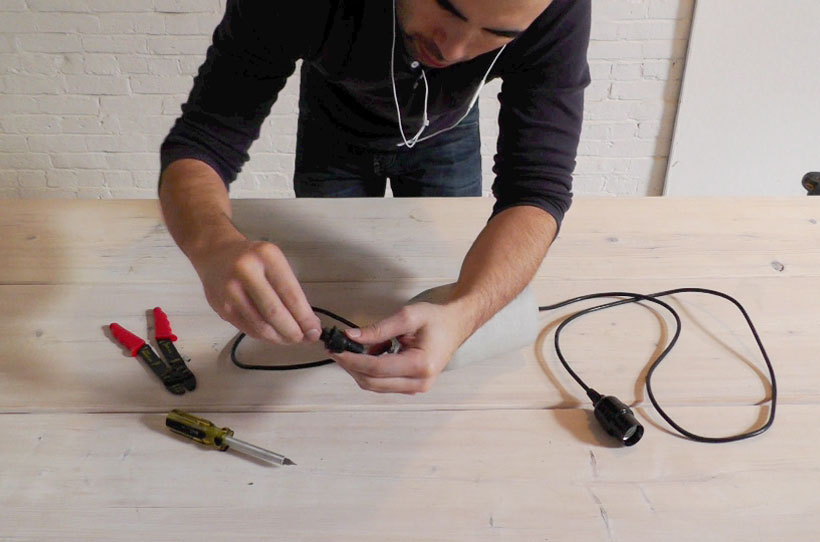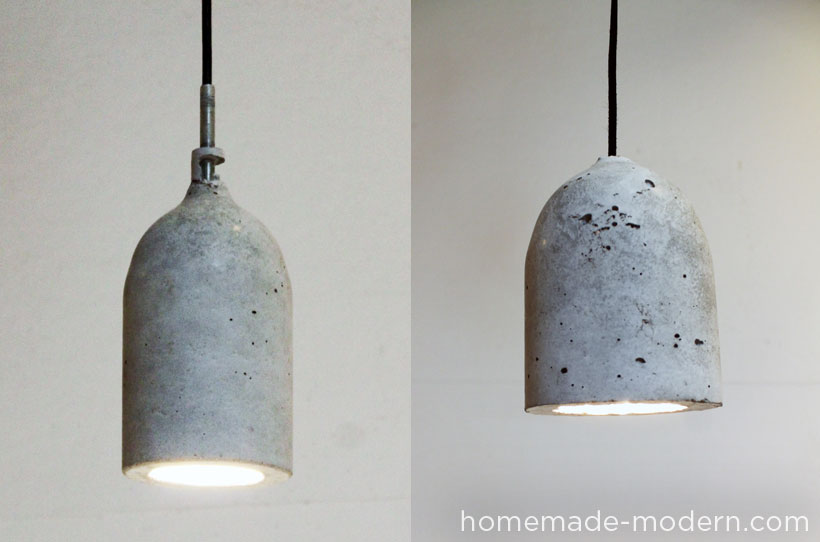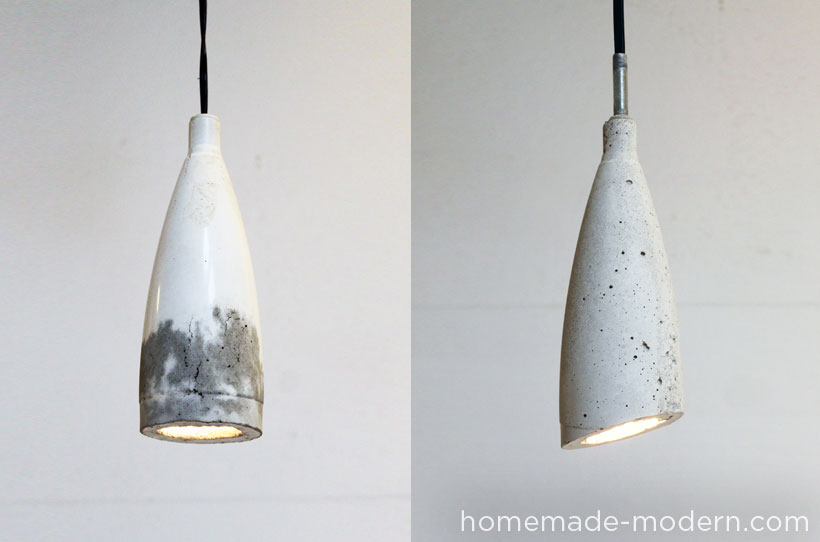 Guest post by Ben Uyeda from Homemade Modern.com
Ben will be releasing a book soon featuring the best of his projects, so keep an eye out for that and follow Ben on Twitter @benuyeda to stay up to date.